Trango Systems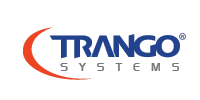 Trango Systems, Inc., was founded in 1996 and is headquartered in San Diego County, California—the heart of wireless communication technology innovation. The company is privately held and consistently profitable, with no long-term debt and no VC (venture capital) participation. Trango has a strong record of patents and industry leading innovations.
100% Designed and Manufactured in USA
ISO 9000 Quality Standards
Highly Skilled American Workers
What makes Trango unique is that the company designs, engineers, and manufactures every microwave radio it sells in the U.S.A., thus controlling engineering and production from end-to-end for maximum quality assurance and robust performance. The company's state-of-the-art factory is just one block from headquarters and every employee is intimately familiar with the total quality process, including design for manufacturability and reliability. This also enables Trango to quickly add new products and features, and instantly adjust to customer requirements.
With a long-term, outstanding manufacturing and engineering track record, Trango Broadband has emerged as an industry leader in the fixed wireless broadband marketplace and is committed to continued design excellence.
GROUPE-ACCES communications has been using Trango since 2002 in all its WiMaxx deployment, primarily in the 900 MHz band for better penetration through forests and over mountains and the extremely high speed 5.8 GHz point to point microwave backhauls.